Metal Roofing Supply and Siding
---
We're the premier retailer of sheet metal building materials in the greater La Russell, Avilla, Stotts City, Sarcoxie, Reeds, and Carthage, MO region. We stock a wide variety of metal roofing supply options and our knowledgeable sales team can help you choose the right metal panels or building materials for your project. Our products include panels coated with AkzoNobel Premium coating—they're guaranteed to last no matter what nature throws at them. When making your purchasing decision, compare the inferior paint coating with AkzoNobel and you will be in for a pleasant surprise.
Our metal siding panels also feature the long-lasting AkzoNobel coating, so you'll have peace of mind that your investment is made to last. We can manufacture both roofing and siding specifically to your specifications. Advantages of metal panels for roofs and siding include:
Longevity: Steel is long-lasting, so your roofs and wall panels will have a much longer lifespan versus other materials.
Durability: Metal is a very resilient material, standing up well to extreme weather conditions and offering great protection from air and water leakage.
Sustainability: Metal panels are sustainable and energy-efficient. They can reflect the sun's infrared radiation and keep the roof surface temperature lower than traditional materials.
Metal Building Insulation
---
We stock high-quality metal building insulation that keeps metal buildings cool in summer, warm in winter and dry all-year-round. We have a wide variety of options to fit your needs and your budget.
Overhead Doors
---
Overhead doors and metal buildings go hand-in-hand. Our high-quality doors make entry and exit quick and easy, and we offer professional installation service. Our experienced technicians make sure your door is installed the right way the first time, quickly and affordably.
Walk-Through Doors
---
We carry a wide range of preassembled commercial steel doors for pre-engineered metal buildings. These doors are ideal for keeping costs low and saving you time, since they can mount directly to steel beams.
Metal Building Windows
---
There are virtually no limitations for how you can install windows in a metal building. We carry a wide range of window styles and sizes. Single-hung and slider window —we have them all. They can be installed quickly and correctly with the right technique, adding beauty and natural light to your metal building.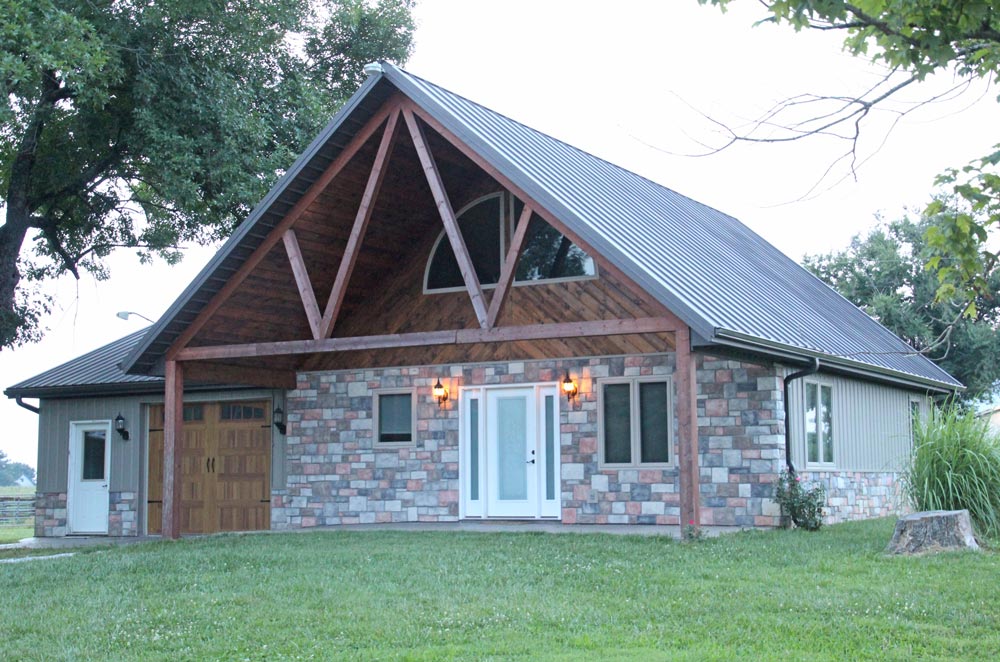 Get Metal Building Components
Graber Metal Sales stocks virtually every component you need for a durable, long-lasting metal building including metal roofing supply and siding sheets, doors, windows and more. Learn more about our selection of sheet metal building materials; contact us today at 417-246-5335.